Exciting * Fun * Creative
Enjoy learning on a Group Workshop 
ONE-DAY Autumn outdoor workshop
One Day Autumn Outdoor workshop in West Cork with Mike Brown
 OCTOBER 29TH 2022
1 OR 2 day Analogue Workshop – An Introduction to Black and White Film Processing and Printing – Available on Demand
West Cork 4 day landscape workshop
4 night Landscape Workshop in West Cork with Mike Brown – NEW DATES COMING SOON! 
For many people attending a workshop may seem a daunting and stressful event. What if I am out of my depth? What if everyone is more advanced and more confident than me? There are a lot of fears and questions that can hold a person back from participating in a workshop but the benefits can far outweigh these fears. Here are some of those benefits.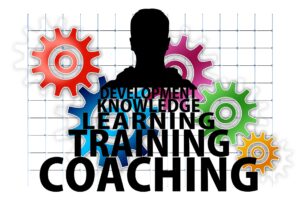 Most people are naturally afraid of criticism, it's not nice to be criticised but constructive criticism and advice is a major piece of the learning process. While there may be people that use it as a power play to impose their views, the vast majority of workshop attendees will be like you, here to learn. There will be the more knowledgable participants and their advice (not criticism) will benefit you in the end. A fresh pair of eyes on a scene or advice from an experienced model can turn an average image into something spectacular. Our advice here is "Be like a sponge", soak up everything and squeeze out what you don't want.
2. new methods of thinking
Rarely do two people see things in the same way and at times they will drastically differ. Getting others opinions on how you approach your work and how they view it will often spark a new way of thinking or give you a new perspective on images. Being exposed to new points of view can offer new insight and ideas.
Finding people who share the same interests and passion as you is always a treat. Workshops are a great way to do this. There is no guarantee that everyone will hit it off and be friends outside of the class but there is never any harm trying. At the very least you will be mixing with people who understand your "shoptalk" and interests.
A workshop offers many possibilities to learn new skills. Not only can you learn from the instructor but you can also learn from your fellow participants. This could be simply borrowing a different lens from someone that you have never met before, learning the workings of a different camera brand or some new shortcuts for image processing. The opportunities to learn are great and not just limited to the workshop leader.
Most importantly, workshops are meant for growth and enjoyment. Even if you don't find your work improving drastically! You may still have a valuable time just attending. When you're happy, your productivity and creativity increase. Admittedly, some creative types work better when they're depressed, but it's not true for everyone. A brighter mood means better content and isn't that the goal of a workshop to begin with?
"Mike Brown's weekend workshop was an inspiration. It was very much a hands-on experience. The limited number in the group ensured that there was excellent personal guidance from Mike, in his easy going and approachable style.
Technical aspects on camera usage and post-processing were given in an informal and easy-to-understand manner. Mike also gave fantastic advice on how to "see" a photograph in terms of creative composition.
I would highly recommend Mike's workshops. (He also cooks a great breakfast!)"
Paul Edmondson – Waterford
"I attended Mike's Landscape photography workshop recently in Donegal. It was a thoroughly enjoyable weekend, where I learned loads from Mike who was very generous with his knowledge and tips. I was also blown away with the amazing scenery and beaches along the Inishowen peninsula. 
His breakfast fry ups kept the troops energy levels high on those early morning sunrises!"
Laura Coughlan – Offshoot Camera Club, Dublin
"Some of the things I learned during the weekend were how important it is to take a picture at the right time and with a better eye for composition. With the helpful advice from Mike and a loan of some filters, I came away with pictures that I'm very pleased with. I have a better understanding of how to use different types of filters and what they do, which helped me choose which ones to buy when I got home.
I totally enjoyed the landscape workshop and learned loads over the weekend, I would definitely recommend it!"
Suzanne Merrigan – Fermoy Camera Club
"Thanks for a great few days in Donegal. Brilliant locations, fabulous enthusiasm and perfect weather! The seascapes were amazing and there was loads of time for exploring locations and experimenting with the camera. Mike gave loads of tuition, guidance and advice regarding composition and use of filters etc.  I was delighted with my photos when I got home – especially the slow shutter speed effect. The accommodation was excellent and the cooked breakfasts were very welcome after the early morning shoots."
Deirdre Murphy – Malahide Camera Club
"If you want a photography workshop that ticks all the boxes, look no further than Mike Brown. I spent an extremely enjoyable long weekend recently attending one of Mike's workshops in Malin, Donegal. This exceeded all my expectations. 
Mike has a wealth of local knowledge and took us to 10 stunning and varied locations over 4 days. His teaching is excellent, both on-site and after the shoot when he shared many useful tips on post-processing the day's images. He has worked all his life in photography and entertained us with many tales and anecdotes of his experiences. The accommodation was of a very high standard and conveniently located so that we did not have long journeys early in the morning for our sunrise shoots. His home cooked breakfasts were delicious and we quickly began to look forward to this treat after our early morning session. 
For me, the icing on the cake was Mike's interaction after the workshop. Mike has given me a detailed critique of some of the images from the workshop (https://500px.com/photo/123676955). He even re-edited files for comparison. I am already looking forward to my next workshop with Mike."
Paul Byrne, Dublin